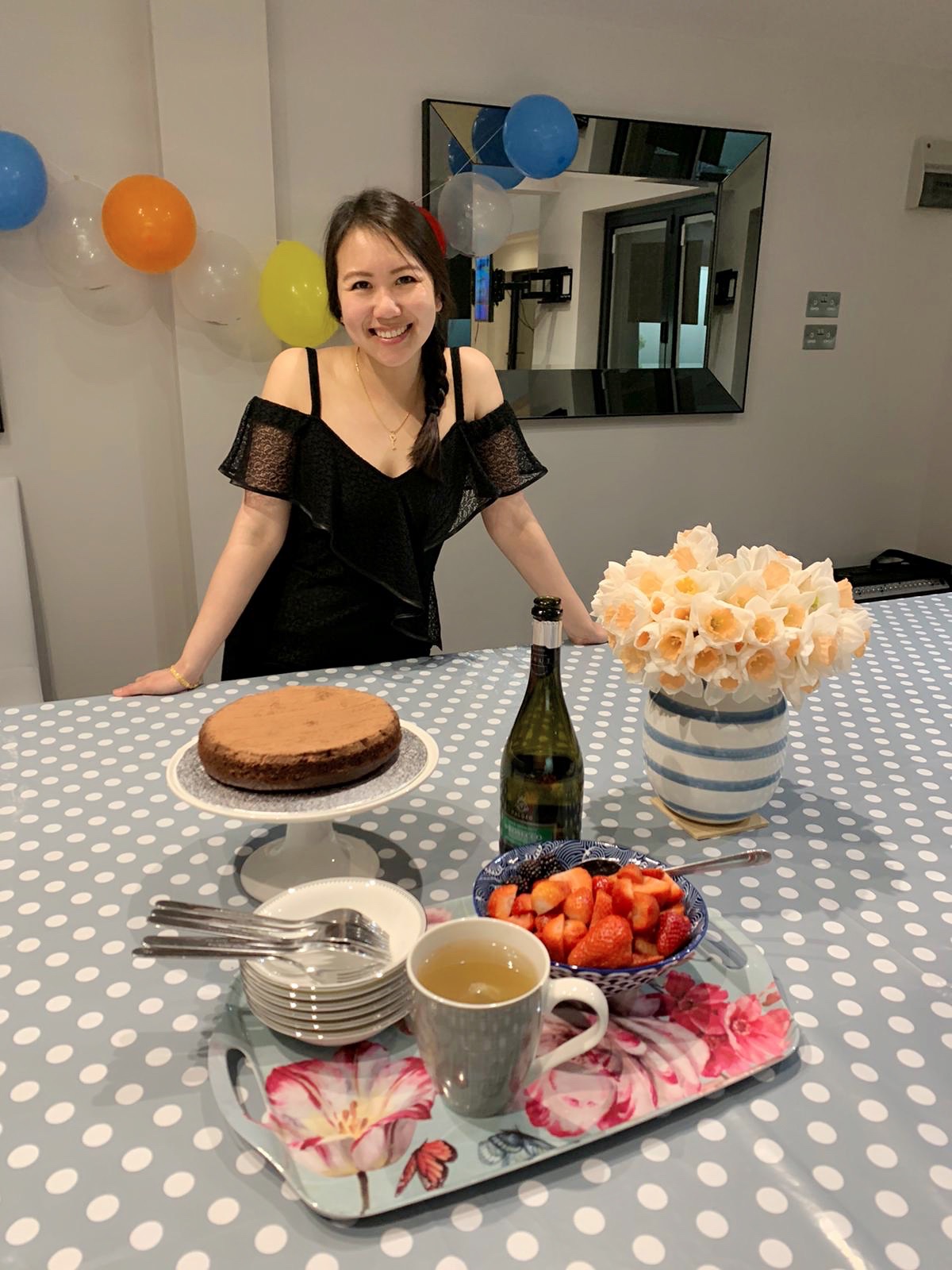 The World Health Organisation (WHO) defines self-care as  "the ability of individuals, families and communities to promote health, prevent disease, maintain health, and to cope with illness and disability with or without the support of a healthcare provider". Following this, the International Self-Care Foundation (ISF) has proposed a 7-pillar framework for the practical implementation of self-care and the 3 baseline measures to assess each person's self-care status contingent upon their unique circumstances. 
In this post, I would like to share my personal experience on the pillar of healthy eating and how in parallel it strengthens the pillars for mental and emotional well-being as well as physical activity.
The Covid pandemic in 2020 brought about its stresses but gratefully, it didn't affect me negatively by too much per se. What it did impact was my eating habit. As a foodie who actually enjoys the prep part of the process, I tried out over 200 new recipes of various cuisines from every continent during the lockdown period. Without the ability to host friends and family, no prizes for guessing who consumed all that cooking and baking experiments.
After 3 months of rich food daily, my body started screaming "Whoa! Are you sure you want to go down this route?" - as my clothes tighten its grip around my skin. Mentally, my mind was treading into hypocrisy territory because health is one of my priorities and I'm always encouraging others to live healthily which includes their diet. This was the turning point for me - I need to practice what I preach. 
So, I switched my meal prep to a simpler fare; simultaneously, alternated meat and non-meat days to have a more plant-based diet. This change made me realise that I'm able to get more done in my day as I spend a lesser amount of time in the kitchen. Interestingly, I also felt more energetic despite having a reduced meat-based nutrition. I suppose unsurprisingly, weight-loss was a by-product and this inspired me to reflect further on my eating habits. 
On the basis above, I modified my eating pattern again 6 months later to have only fruits for dinner and apply portion-control in my food prep. What I discovered blew my mind! With just one meal less, several things entailed: 
Time-saving:

As I continued my modus operandi of cooking for 2-meal portions, it now means that I only have to cook every other day. Depending on what I cook, I could even stretch it to 3-meal portions sometimes. This also meant that I spent less time stressing over meal planning and grocery shopping. Clawing back this time enabled me to have more focus on building my coaching practice.

Money-saving:

Shopping less for provisions equates to a lower grocery expenditure. Never a bad thing to have a little extra change for the rainy day! 

Environment and energy-saving:

I was delighted to notice that the amount of thrash in the kitchen bins were down by almost half - both recycling and general waste. Then, with less cooking, there were less dishes to wash up. Additionally, on days where I didn't cook nor sweat from my workout, I opted out of washing my hair. This reduced detergent, shampoo and conditioner wastes that needed to be filtered through our waterways. To top it off, time and energy required to dry my hair were also conserved. Proud to be doing an extra bit for Mother Nature.
I was simply thrilled to learn that one small adjustment to a healthier eating routine could positively affect so many other aspects in my life that I care about. This realisation is my source of mental encouragement to continue sticking with my current diet plan - I had originally decided to experiment for a month but now doesn't seem to have an end date. The emotional reward to be able to fit into my smaller-size clothes again was sublime - thanks to a healthy 14 pounds weight loss where my fat % decreased and muscle mass % increased in the 9 months since I altered my eating regimen. Physically, I feel less lethargic, have greater agility in my movements and ever-ready to get more done.  
What are you doing for self-care? Drop me a comment below. 
Want to put self-care into practice?